7 Ways to Maximize Your Holiday Marketing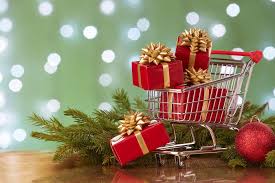 A challenge for many small businesses who target other businesses is how to effectively market their products or services during the holiday season...why should the retailers and restaurants have all the fun? How do you take advantage of the same end of the year rush? There are still plenty of "shopping days" left to grow your business and end the year on a positive note.
Here are some helpful tips from a great article I found on the SBA.gov web site: 7 Holiday Tips on a Limited Budget. I've taken their list and added my 2 cents on how they can work for your B-to-B oriented business:
• Host an "Open House" or "Customer Appreciation" event - This gives you the perfect reason to decorate your business for the holidays, which employees and vendors will all appreciate too, and then your customers can see a different side of your business which helps you connect to them even more.
• Send or Take your Best Customers & Vendors Holiday Gifts or Cards - Your vendors can and usually are customers too…the holidays are a great time of year to recognize them for all the ways they support your business.
• Feature Product/Services of the Day or Week - Highlight services that your customers don't always take advantage of with a special holiday discount.
• Offer Gift Certificates - A great tool to help your good customers send you referrals. You could give them a gift certificate as a "thank you" and then offer them a way to "give" your services to a friend too.
• Partner With Other Businesses - Another way to build your referral network. This is great too when you can partner with a totally different yet complementary type of business. For example, a fitness gym and a chiropractic office…or an insurance agency and a security firm.
• Get Involved in Community and Charitable Events - This is a total "Win-Win" scenario…so many wonderful non-profit groups and events to choose from. Just try to make sure the charity group's main demographic matches your business's demographic, so you both can benefit. (And much of this is tax-deductible too.)
• And ALWAYS...Use Your Website and Social Media to Promote your Holiday Activities.- As long as Facebook, Twitter, Instagram and the rest of the social media outlets are free to use, this is an ideal place to promote your business. But even if your business doesn't lend itself to regular social media posts, the holidays are a good time to make an exception. If nothing else, use this outlet to help promote your Open House or Charity Partner event (per the previous ideas above.)
Many of these ideas won't drain your marketing budget, but any investment in these will help you end your year on a positive note…whether it's increased business now or goodwill built for increased business in the months to come.
(For more from this article by Caron Beesley, SBA Community Moderator, please check out this link: http://www.sba.gov/community/blogs/7-holiday-marketing-tips-limited-budget.)
Hope this helps you have a happy AND successful holiday season!
P.S. If you're a Small Business Owner and would love help taking your marketing to the next level in 2023, I'm here to help! Just click here to book your Free Marketing Strategy Session!