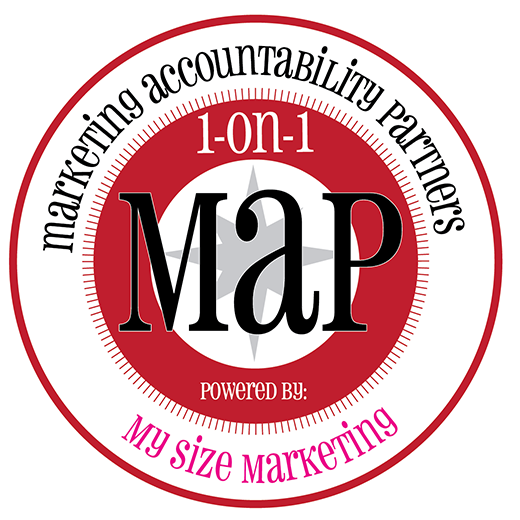 Are you….
A Small Business Owner who wants to grow their business, but aren't sure what marketing choices will be the most effective?
Do you struggle with…
Being overwhelmed and confused by all of the various marketing tools available?
Would you love to…
Find the best marketing tools, options and opportunities for your business?
Learn how to create an easy-to-manage, cost-effective marketing strategy?
Learn how to reach your local "Ideal Target Customer" consistently so you can increase your sales & grow your business?
Well, alrighty then…this is for YOU!
MAP for Main Street Marketing Success Program will help YOU…
DISCOVER Your Ideal Target Client

This will save you sooo much time and money in all of your marketing efforts
CREATE Your most effective Marketing Messaging

So we can convert your shoppers to actual buyers…and then loyal evangelists for your brand
DETERMINE which online marketing tools work best to reach Your Ideal Target Client

This will also save you time and money…and make your busy life as a small business owner a lot simpler.
LEARN how to use them & make them work for your business

Your time is so valuable and I want to help you maximize every second. So, as part of this program, I will help you fast-track many of your online tools, to get you up and running as quickly as possible.
SET and REACH Your Top Marketing Goals in 90 Days or less!

It's one thing to have a goal, but having support and accountability WILL make that goal a reality and in record time!
M.A.P. stands for Marketing Accountability Partners and is a unique, hands-on marketing coaching & training program designed to educate, encourage and empower small business owners in how to set AND reach their marketing goals in 90 days or less.
After working in the marketing industry for 30 years, and working for the last 10 years 1-on-1 with so many overwhelmed small business owners just like you, I created the MAP Marketing Mastermind Coaching program to help provide fresh ideas, strategies, and support.
Now, after watching so many locally-focused small businesses struggle all over the country during the recent pandemic, my mission going forward is to help you and other small "Main Street" business owners learn how to create the best marketing strategy that will help you to…
Increase your Visibility in your Local Community
Attract more of your Ideal Target Customers
Grow Your Sales
AND…Create Your MAP for Marketing Success!
Step One
First, at our first meeting, we'll walk through your" MAP for Success" Assessment to see where you are now in your marketing,.
Step Two
We meet 1x a month via Zoom on your Marketing successes and challenges together to help you reach your MAP Marketing goals!
Step Three
We'll create your written MAP Marketing Plan and your Weekly Action Items to help you reach your goal and create your MAP for Marketing Success!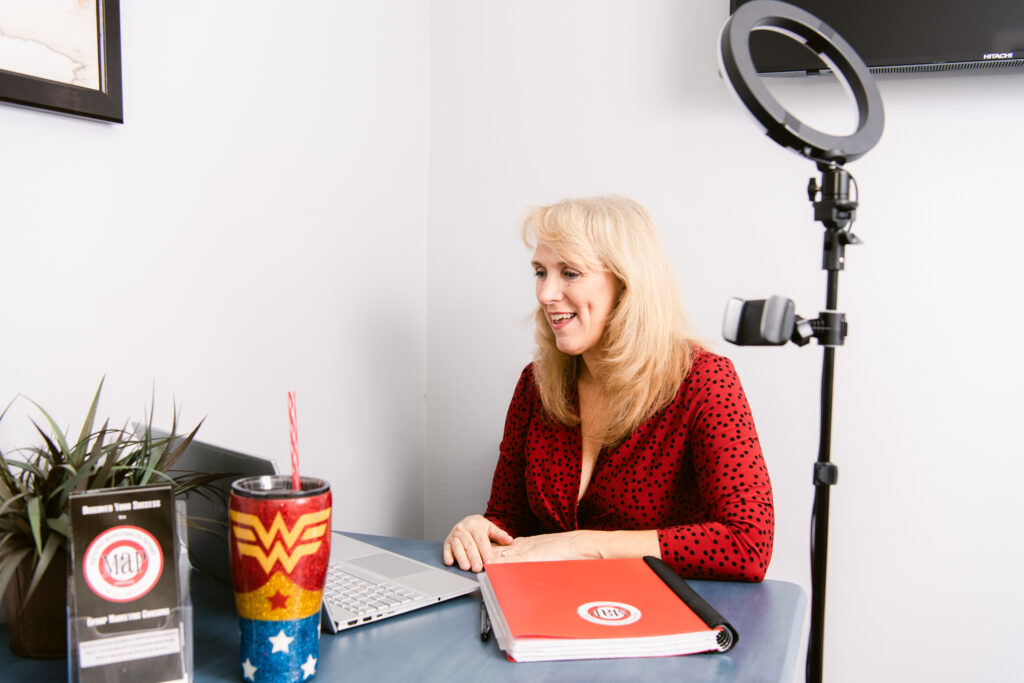 Intimate & Convenient Setting via Zoom

It's just you, me and a great group of supportive fellow business owners.

We focus primarily on ONE Quarter at a time. 

If you get this quarter done, I promise it will be much easier to meet those bigger goals

ONE 60-minute 1-on-1 Private Marketing Session per month

This one's just you and me and your biggest challenge of the moment.

Discounted Rate for other MAP marketing workshops for full year.

I teach all kinds of marketing workshops throughout the year and you're always on the VIP guest list.
Come work with me and l will help you reach your marketing goals
IN JUST 90 DAYS or LESS!
Not sure yet?
Hear from some of our MAP clients...
"Since I think I already know everything, I was skeptical - but I am delighted by the great insights I've already benefited from in MAP! ...In just the first couple weeks I've learned a bunch and have already begun to implement some of Melody's ideas in my businesses! I highly recommend anyone who wants to GROW their business in the RIGHT direction, sign up with My Size Marketing!"
Randy, Flipping Genius Podcast & Middle Man Cars
"Melody has great business insight and always an encouraging word! She is able to help her clients (like me!) navigate the ups and the inevitable downs of entrepreneurship by offering creative solutions, support and reminders of how far you've come already.
Rachel, Inspire to Engage Copywriting
"In addition to identifying specific strategies, Melody provides an organizational format with a timeline which breaks down the tasks to help you succeed in accomplishing them.
Healthstyles Family Medicine
"As a newcomer to north Alabama, MAP has helped introduce me to new people, industries and organizations I need to join to grow my business. It has also helped me put my business first in order to help it grow."
Laura, Sweet Tea Communications
Book Your Free MAP Marketing Strategy Session Today!