TAKE YOUR MARKETING TO THE NEXT LEVEL 
with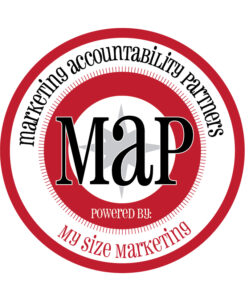 Marketing Accountability Partners
Want to Market Your Business, but not sure how to reach Your Target Customer?
Want to work with a Marketing Expert, but it doesn't fit Your Budget?
Would you love Hands-On Help with your Social Media, Emails & other marketing tools?
Would you like an Accountability Partner to help you stay on track to reach Your Business Goals?
If you answered "YES" to any of these questions,
then joining a MAP Mastermind Coaching Group will make a positive impact on your business!
Next groups starting
JANUARY 2020
and
@The Huntsville Hub - Huntsville, AL
What is a MASTERMIND Group?
A "Mastermind" group has been described as a gathering of
"highly motivated business people who share a common goal & are looking to help each other improve,"  
and that's exactly what our MAP groups do.
How Does MAP Work?
First, each member will create their own Target Customer Profile that will help guide them as they consider all of the marketing options we'll discover throughout the quarter.
Then each session, we follow the 4 Points of the our "MAP":

STARTING POINT: 
Celebrate Your Success - Each member will share a recent success story about their business resulting from a positive marketing piece, campaign or tool that they have used. This not only is helpful information to share with your fellow small business members, but it also helps to showcase your business to them as well.

NAVIGATING ROADBLOCKS & OBSTACLES: 
Expose Your Challenges - Each session, every member will share their biggest marketing challenge or need they have currently and why they want to overcome it. This is always helpful to other group members as well, since many small businesses struggle with a lot of the same marketing challenges, but often think they're the only ones struggling.

CHOOSE THE BEST ROUTE: 
Share Your Solutions - As a facilitator and marketing expert, your MAP Guide will help offer possible solutions, but all members of the group are encouraged to share tips & ideas that have worked for them as a business owner, or that appeal to them as a customer. Your MAP Guide will record all possible solutions, since some options work better for certain businesses more than others.

HEADING FOR DESTINATION: 
Commit Your Actions - At the end of each session, every member will write down & share MAP Action Goals that they will commit to doing to help them overcome their current marketing obstacle.
AND...through the MAP process, each member will create their own
90-Day Marketing Goals
to use to help grow their business.
ALSO INCLUDED...
Each month of the quarter, every member will meet with Melody for your own personal 1-on-1 Marketing Coaching Session.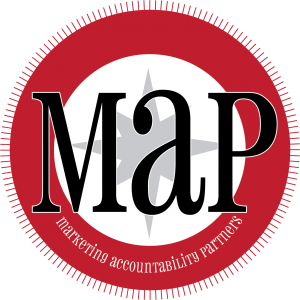 NEW FOR 2020!!
MAP PROGRAM BENEFITS
Our MAP Personal Coaching Program includes:
3 Group Marketing Mastermind sessions - a 90-minute session at the beginning of each month.
3 additional 90-minute "Hands-On" sessions to help you to better utilize a wide variety of marketing tools, such as...
Facebook
Instagram
LinkedIn
MailChimp
Constant Contact
Canva
WordPress
and many more!
A 1-on-1 monthly session with Your MAP Marketing Coach to review your Monthly & Quarterly Goals & to develop creative strategies to help you reach those goals.
BONUS: Attend any MAP or My Size Marketing workshop anytime during your membership at a significantly Discounted Rate.
Reach your marketing goals in just 90 days!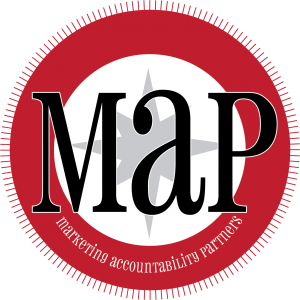 MAP MEMBERSHIP PRICING
$600 per quarter*
($1800 Value)
*Discounts now available for multiple quarter registration.
Each member must

complete an application

to make sure this learning environment is right for them, and they're willing to commit to the process fully.

All options are based on a 3-month minimum commitment paid at the beginning of each quarter.

There will be no refunds.

In the event that someone is unable to continue meeting during that quarter, they will be given the opportunity to either:

Send another member of their company for the duration of the quart

Join another MAP group** in the next quarter

Schedule additional 1-on-1 meetings or calls w/MSM Marketing Consultant.** (**subject to MSM Consultant assessment first).
Not sure yet? Hear from some of our MAP clients...
"I have had the greatest success from the encouragement this group provided in helping me grow my business."
Stephanie, Hyperwriter Business Writing Services
"Melody is great with ideas. I wish more people could know about this."
Scott, IIXCL Strength & Conditioning Training Gym
"MAP is a very affordable option for small business owners to get help improving their marketing efforts...with lots of support!"
Darcie, Smallcakes Huntsville
SO...Are you ready to discover your MAP for Marketing Success?
CLICK HERE

to complete our Free Assessment & see if MAP is right for you!