are you ready to take your business to the next level, but don't know where to start? Relax, you just did.
Finding the right person to lead you through new or unfamiliar territory is the first step in growing your business. With over 30 years experience in the marketing and advertising industry, Melody Tholstrup, owner of My Size Marketing is an expert in navigating the always changing marketing world.
Get the Marketing Help You Need to Grow Your Business!
melody tholstrup
Marketing Director, Coach, Speaker.
One size does not fit all.
Melody has helped hundreds of businesses learn how to take control of their own marketing and get real results without using expensive, gimmicky formulas that don't really work.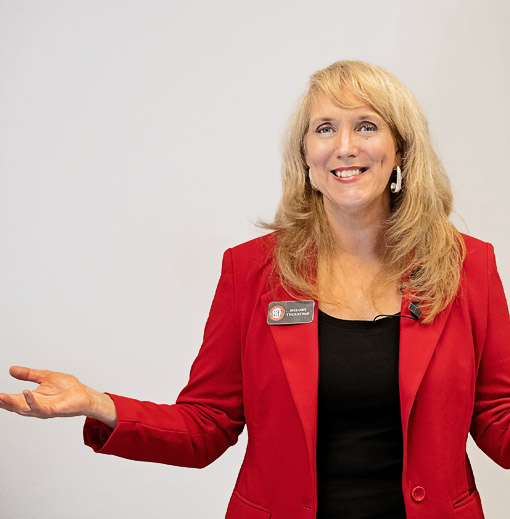 Testimonials
Since I think I already know everything, I was skeptical - but I am delighted by the great insights I've already benefited from in MAP! ...In just the first couple weeks I've learned a bunch and have already begun to implement some of Melody's ideas in my businesses! I highly recommend anyone who wants to GROW their business in the RIGHT direction, sign up with My Size Marketing!
Randy Lee - Host of Flipping Genius Podcast & Owner of Middle Man Cars
Melody has great business insight and always an encouraging word! She is able to help her clients (like me!) navigate the ups and the inevitable downs of entrepreneurship by offering creative solutions, support and reminders of how far you've come already.
Rachel Eubanks - Host of Inspire To Engage Podcast
Melody is fantastic! She follows up with her clients quickly and produces innovative and creative marketing that has been incredibly helpful for our business. She works with a team of individuals who can help you with any facet of your business, from website design to social media marketing to written copy for your print media. Her services are also affordable for the smaller business, which is difficult to find. I highly recommend her!
Ashley Gilliland - Co-Owner of Rocket City Martial Arts
"I having been working with Melody to help take my business to the next level since January 2018! She has done an excellent job in marketing my business to acquire so many more clients.
Melody has so many good ideas and is such a pleasure to work with. She is professional, innovative and knowledgeable of what the newest marketing strategies are. If you are starting a new business or need to get some fresh ideas for your existing business, Melody can be a huge asset."
Becky Gordon - Becky L. Gordon Allstate Insurance
Start with a free consultation, and find out which program fits you best.
join the vip list
Be the first to know about workshops, special events and offers.
You'll even get a FREE Marketing "Cheat Sheet" for Your Small Business.
Click here to download yours today!